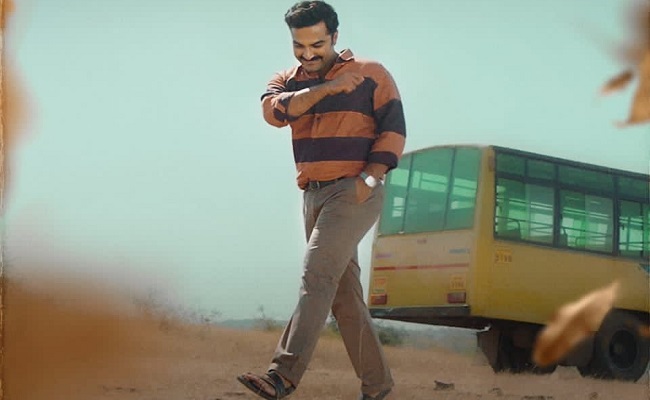 Mass ka Dass Vishwak Sen starrer Ashoka Vanamlo Arjuna Kalyanam is finally coming to endear us on May 6.
The film's makers organised a lavish pre-release event in Khammam ahead of the film's release. The entire cast and crew attended the event.
Vishwak Sen attended the event and speak through his heart with the everyone. He shared a few interesting details about the film and his performance.
He stated that this is going to be the best film of his career, and that the writing by Ravi Kiran Kola will be one of the major highlights. On stage, he cheerfully conversed with the audience and shared many interesting things.
The hurdles he had to overcome in order to reach this stage, as well as how his family supported him. He insisted that everyone watch the film with their families.
He promised that this film would elicit every emotion from the audience. 'Allam Arjun Kumar' will live on in the hearts of everyone, and he believes he gave his all to the character because he loved the writing and the character so much.
Mass ka Dass Vishwak Sen and Rukshar Dillon are playing main leads in this film.
The technical crew includes Pavi K Pavan as cinematographer, Jay Krish as music composer, and Viplav Nyshadam as editor for the Ravi Kiran Kola narrative.
This film Bankrolled by Bapineedu B, Sudheer Edara and BVSN Prasad under Sri Venkateswara Cine Chitra banner.
New App Alert: All OTT Apps & Release Dates Under One App