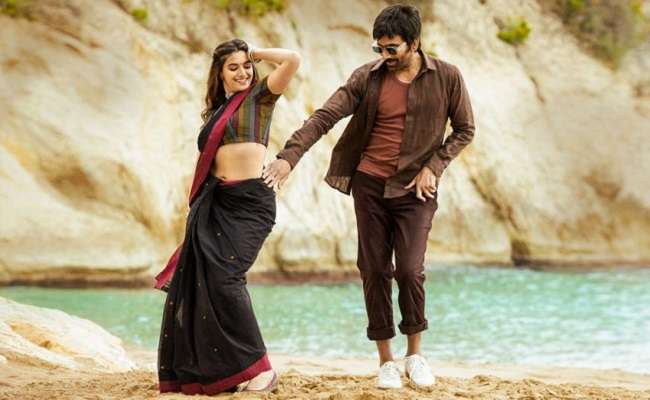 Ravi Teja will next be seen in an action thriller Ramarao On Duty which is based on true incidents.
The film stars two heroines Divyansha Kaushik and Rajisha Vijayan. While first song was on Rajisha, the second single that is out now is on Divyansha.
Interestingly, like the first single, the second track Sottala Buggallo is also a soothing romantic melody.
However, the second song saw Ravi Teja locking lips with the beautiful Divyansha Kaushik.
Sam CS rendered a harmonious number that will connect instantly, wherein the rocking chemistry of Ravi Teja and Divyansha make this look much attractive.
Shot in some exotic foreign locations, the choreography is also neat. Divyansha looked stunning in saree.
Haripriya's vocals are charismatic, wherein Nakul Abhyankar supported her with his lovely singing.
Lyrics by Kalyan Chakravarthy describe the love and adoration of the lead pair on each other.
Directed by debutant Sarath Mandava, Ramarao On Duty is scheduled for release on June 17th.
New App Alert: All OTT Apps & Release Dates Under One App