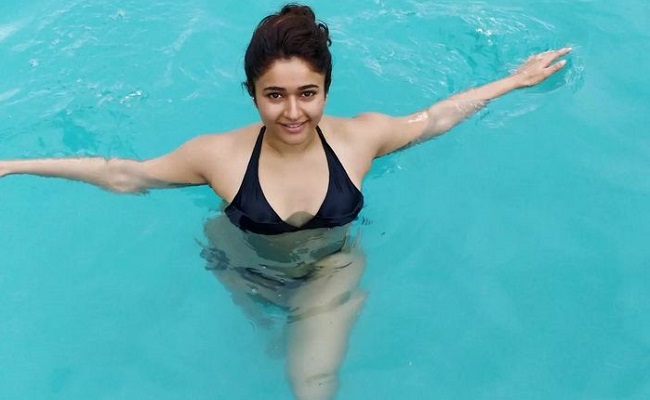 Actresses many time say that one needs a lot of confidence to wear a two-piece bikini and pose in front of the camera.
Their concern is not about the boldness but the measurements of the body to fit in a bikini without giving an odd look. 
Yes, Poonam Bajwa gained that confidence. Many times she used to hide her body beneath the water or a draper though she wore a swimwear of bikini. 
But now she opened up herself and projected her body in the surprising black bikini. A thong to her bottom and a brasserie as the top makes her look like a damsel underwater. 
Poonam Bajwa has been entertaining her fans for free with her insta pics. In fact, she has a lot in her to rule the screen with her glam and acting skills. Keep rocking Poonam.
Click Here For Photo Gallery
New App Alert: All OTT Apps & Release Dates Under One App