Are they more than friends? The question pops up in everyone's mind when they see young actress Jannat Zubair Rahmani and social media star Mr Faisu (Faisal Shaikh) together. Their off and onscreen camaraderie has become the talk of the town. However, the two have vehemently denied these speculations. In fact, a couple of years ago, Jannat was linked with Faisu after they shot for a single together. The actress had taken to her Instagram to debunk the rumour and expressed her disappointment over comments linking the two. Having featured in a few singles together, Jannat and Faisu will now be seen slugging it out in the upcoming 12th edition of Fear Factor: Khatron Ke Khiladi.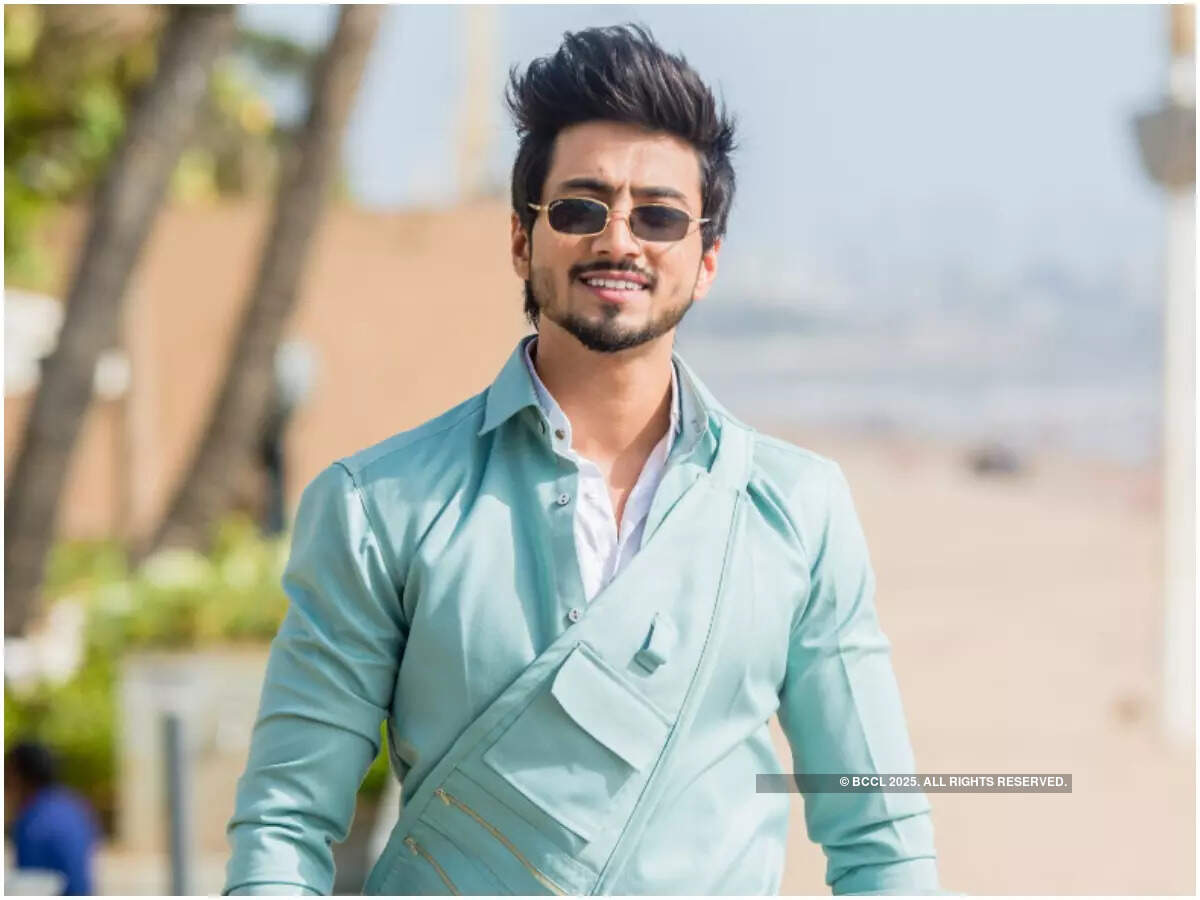 In a conversation with BT, Faisu shared his excitement over participating in Khatron Ke Khiladi and his equation with Jannat. From being a social media influencer to singles and now entering the world of reality shows with Khatron Ke Khiladi (KKK), Faisu has come a long way and feels blessed about the opportunity. He shares, "It feels great as participating in such a big show is a golden opportunity. I don't know whether I will win the show, but I will give my 100 per cent to it and not disappoint my followers, who have pinned their hopes and expectations on me."
He adds, "With this, I am also fulfilling my mom's long-standing wish. She has followed the show and always told me that if I ever get an offer to participate in KKK, I should lap it up."
Given this is his first reality show, Faisu is a bundle of nerves. He says, "I am both nervous and excited. I wonder what I will do and how I will fare on the show but I am leaving no stone unturned in preparing for it. The two things that are a must on the show are physical and mental strength. The fact that I am a fitness enthusiast takes care of the physical aspect of it. As far as mental strength is concerned, I have watched a few previous seasons and convinced myself that I could do it. It's very easy to judge someone's performance while watching the show but another to attempt it yourself. The competition will be fierce and I can't underestimate anyone.
Koshish yahi hai ki main apna achhe se achha karu. I won't give up till the end for the people who follow me and showered me with their love. I want to overcome my fear and phobia. So, it will be a personal journey, too. I am also looking forward to sharing the screen with Rohit Shetty sir. Stress and pressure
hai but the excitement has overtaken every other emotion."
Tell him how his friend Jannat, who is also a participant in the 12th season, will turn out to be an advantage as he will have strong emotional support from her and he says, "Yes, she is there. A lot of people will watch us together on the show to see who performs better (smiles)."
And what about the rumours of them being in a relationship, which has time and again been refuted by the duo? "We have been friends for years and continue to be very good friends. We have done many projects together and will do many more.
Logo ko aisa bohot lagta hai par aisa kuchh bhi nahi hai (People assume that we are dating but that's not true).
Zaroori nahi jo onscreen chemistry hai
woh offscreen bhi ho (It's not necessary that the camaraderie two people share onscreen will be similar to what they share offscreen). Offscreen, we are great friends. I am single," he concludes.