Derry native, Serena Terry, started posting TikTok videos during lockdown and thus started The Mammy Banter. Two years later, she has over a million followers and a debut book. Janice Butler talks to the mum-of-two about staying honest and how her life has changed dramatically.
Serena Terry decided during the first lockdown to take a break from the unrealistic expectations and pressures of Instagram and Facebook, but funnily enough, during this time, she found a new platform and a place for her voice in the social media app, TikTok.
She started posting TikTok videos during lockdown in 2020, to share the hilarious ups and downs of life as a busy working mother, trapped in her house with her two kids and husband. Fast forward two years and now she has over 22 million views across her platforms, over a million social media followers and a book to top it all off.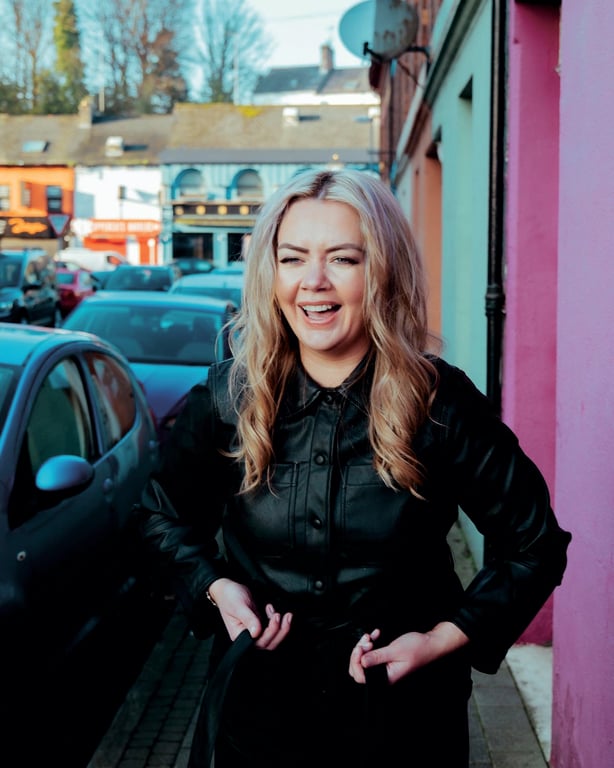 Serena's warts-and-all humour resonates with parents across the globe, people who love her frankness and fearless takes on living with teenagers, parenting, dealing with mental health issues and how to mortify your children and annoy your husband. Her content became so popular that Serena, mum to a six-year-old son and 13-year-old daughter, made the brave decision to leave her corporate job as a chief operations officer and set up her own digital marketing consultancy, Catchy Co.
The publishing world also came knocking last summer, when Harper Collins approached her to write a book, bringing the Mammy Banter to print, which she did with the hilarious character of Tara Gallagher in Mammy Banter: The Secret Life of an Uncool Mum, a 36-year old with three kids, a loving husband, a very boring life, sitting in her pyjamas on a Friday night, watching Gogglebox – sound familiar?
"It was always going to be based on Mammy Banter, but I knew I would have a different character with the same work, home, relationship worries and woes," says Serena of the character based on herself. Here she delves into the honest path that led her to millions and an all-important cameo in Derry Girls.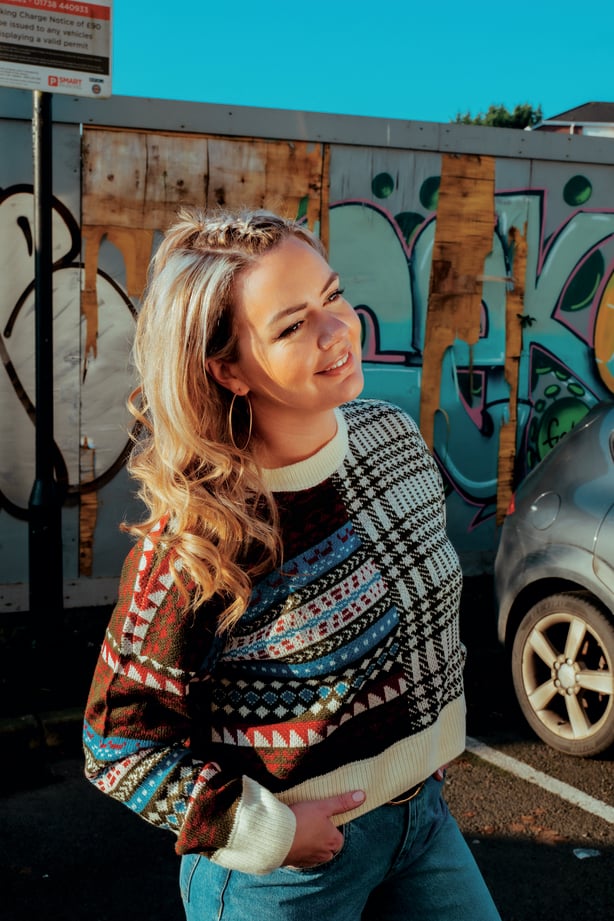 Mammy Banter has changed your life in the last few years – how did it all begin?
It's been mad, but good mad. I can't complain. I'm 36-year old whose life has just dramatically changed over the last two years. It all started with TikTok for me. I found it was a place with creators all my age, who were unfiltered and uncensored and not the typical social media world of 'everything is perfect, my life is great, the kids are amazing, look at my fancy house'. This was more real; this was me saying, 'I'm not doing great, my kids are doing my head in and my life is upside down'. I felt normal with the people on TikTok. Although at the time, I had deleted Instagram and Facebook, I still felt the internet could be a great place for people to be entertained on our downtime and connect with people, so TikTok filled that void for me.
Was the reaction immediate when you started posting?
I think it was the third video I put up that went viral and honestly, I was just doing it out of boredom for a bit of craic. I had people from America, Canada and Australia reaching out to me and I couldn't believe the global reach, so quickly. I was just so pleased to hear from people saying they felt the same and they were struggling too.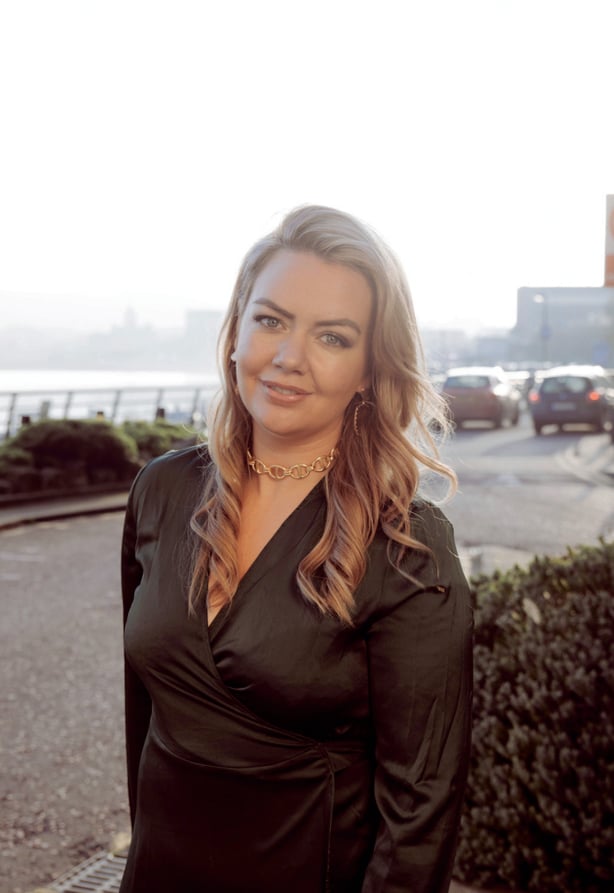 Your videos are very comedic – have you performed in the past?
I did drama in school but I never kept it up. I was always a bit of a character in terms of having the craic. I was in a very corporate world, workwise, and I felt I had lost that messing side of me when I became a mammy. I had lost my identity a bit but this brought it back to me because I was able to be fun and creative. This is the old me and that's why it doesn't feel like work. It's always been in my nature to be open an honest so it wasn't something that I had to force or a role I had to play. It felt like therapy, coming on and talking in the videos.
Were you surprised by the book offer?
Oh massively! It was still a hobby for me and we had gone into the second year of lockdown and I just thought everyone was creating content and doing stuff online. I guess I just didn't have any goals with it and maybe that was the wrong way to approach it. But I'll definitely be hoping to do a second one.
You have a cameo role in the new season of Derry Girls. How did that come about?
Yes, I've a very small part, but it doesn't matter because it's the last series and I'm in it. It's done so much for all of us in Derry and for me in terms of my content translating over the water. Lisa McGee is absolutely fantastic, so to even be approached by her to be in it, blew me away. I actually cried.
Mammy Banter: The Secret Life of an Uncool Mum by Serena Terry, published by Harper Collins