It was time for KGF – Chapter 2 (Hindi) to lead the pack amongst all the films currently in the running, what with very good collections coming into play all over again. This was not surprising either since the film has been witnessing some excellent collections right from the day of release and with mass centres continuing to patronise the film well, the numbers were bound to peak again on Sunday. With Rs. 9.27 crores more coming in, the film now stands at Rs. 369.51 crores and there is so much more that will come in today and especially tomorrow, owing to Eid.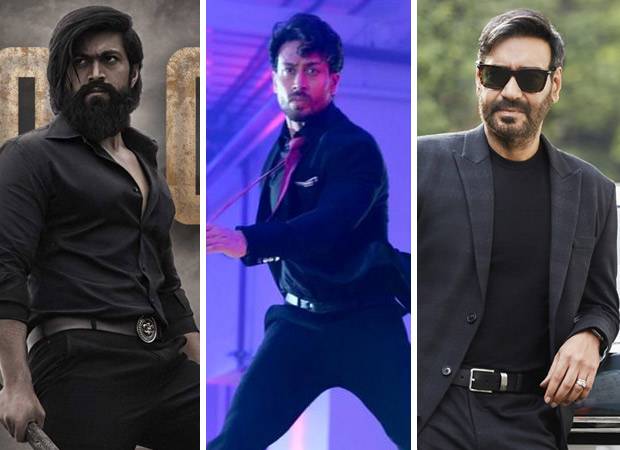 Meanwhile, Heropanti 2 was low as Rs. 4 crores were collected on Sunday. Of course, had the Tiger Shroff starrer managed a number closer to that of Friday (Rs. 5.5 crores), it would have been decent. That would have ensured that Monday would be close to what the film had collected on Saturday. For now, a dip in numbers is expected but since tomorrow is Eid holiday, the evening and night shows would be better today and should help the film's collections to grow further on top of Rs. 16 crores that it has earned so far.
Meanwhile, Runway 34 saw some sort of growth on Sunday with Rs. 5.5 crores been collected. Though there was a decent jump from Friday to Saturday, the quantum wasn't on the same lines from Saturday to Sunday. Still, the good news is that it was at least not flat, which means there is hope for the film. It would be collections that come in today and tomorrow that would be the deciding factor on where would the Ajay Devgn starrer eventually land up. Currently standing at Rs. 13 crores, the film would be hoping that at least Rs. 10 crores more come in by the time Tuesday is through so that the first week can get close time the Rs. 30 crores mark.
Note: All collections as per production and distribution sources
More Pages: Runway 34 Box Office Collection , Runway 34 Movie Review
Loading…