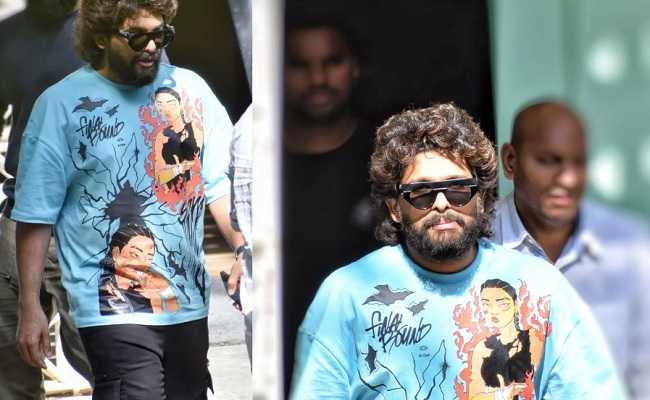 A few months ago hero Prabhas was trolled at national level for his fat avuncular look before the promotions of Radhe Shyam. Now it is Allu Arjun's turn. He added a lot of weight and looked out of shape.
With Pushpa, Allu Arjun has become popular nationwide. But his present look which was revealed by his public appearance shocked many.
A netizen mocked the actor by saying, "Vadapaw look."
There are several trolls in the Northern belt where he is compared with an uncle's body.
Well, in case he increased his weight for Pushpa-2 then we can assume that he is going in Wagner Moura's way for 'Narcos'.
The lead actor Wagner looks bulky in his famous web series 'Narcos', especially in the later episodes. Already there is a criticism that the graph of 'Pushpa-The Rise' is inspired from Narcos. Many scenes were also lifted from the same.
We have to see if the continuation part also gets some salt from the same.
New App Alert: All OTT Apps & Release Dates Under One App