The old "don't judge a book by its cover" saying is valid, but when it comes to comic books, the cover is one of its main selling features. It's the first thing comic readers see before purchasing a book. Spider-Man books have featured some of the greatest covers, and Marvel Comics often uses big-name artists to do special covers, helping promote their books.
RELATED: 10 Spider-Man Comic Books That Make Perfect Video Games
In the past 10 years, Amazing Spider-Man and other Spidey titles have had beautiful covers illustrated by legendary comic artists like Alex Ross, Patrick Gleason and Ryan Stegman. The best Spider-Man covers show off new eras for the character, call back to classic story arcs, and feature alluring graphic designs.
10

Amazing Spider-Man 2018 Annual By ACO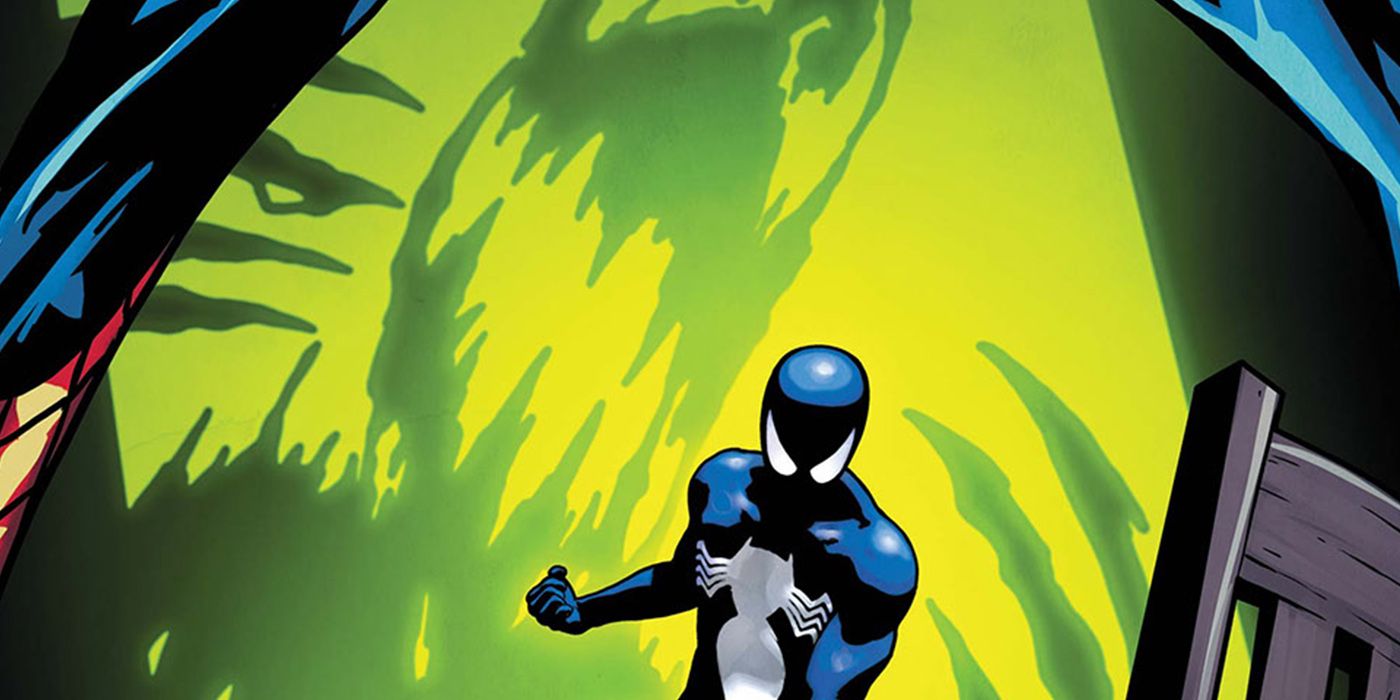 ACO is a comic book artist who's contributed covers to many Marvel series such as Nick Fury, Doctor Doom, and Uncanny X-Men. His work on Amazing Spider-Man can be found on the cover of the 2018 ASM annual issue. This issue, written by Saladin Ahmed, took readers back to when Peter first wore the symbiote suit.
Unaware of the suit's true nature, Peter's body is taken for a ride as the symbiote uses him as a vessel. The issue is accentuated by ACO's beautiful cover which displays the brilliant design of the black-suited Spider-Man. The shadow of Venom in the background calls back to the nightmare sequence from Spider-Man: The Animated Series.
9

Spider-Man: Life Story #3 By Chip Zdarsky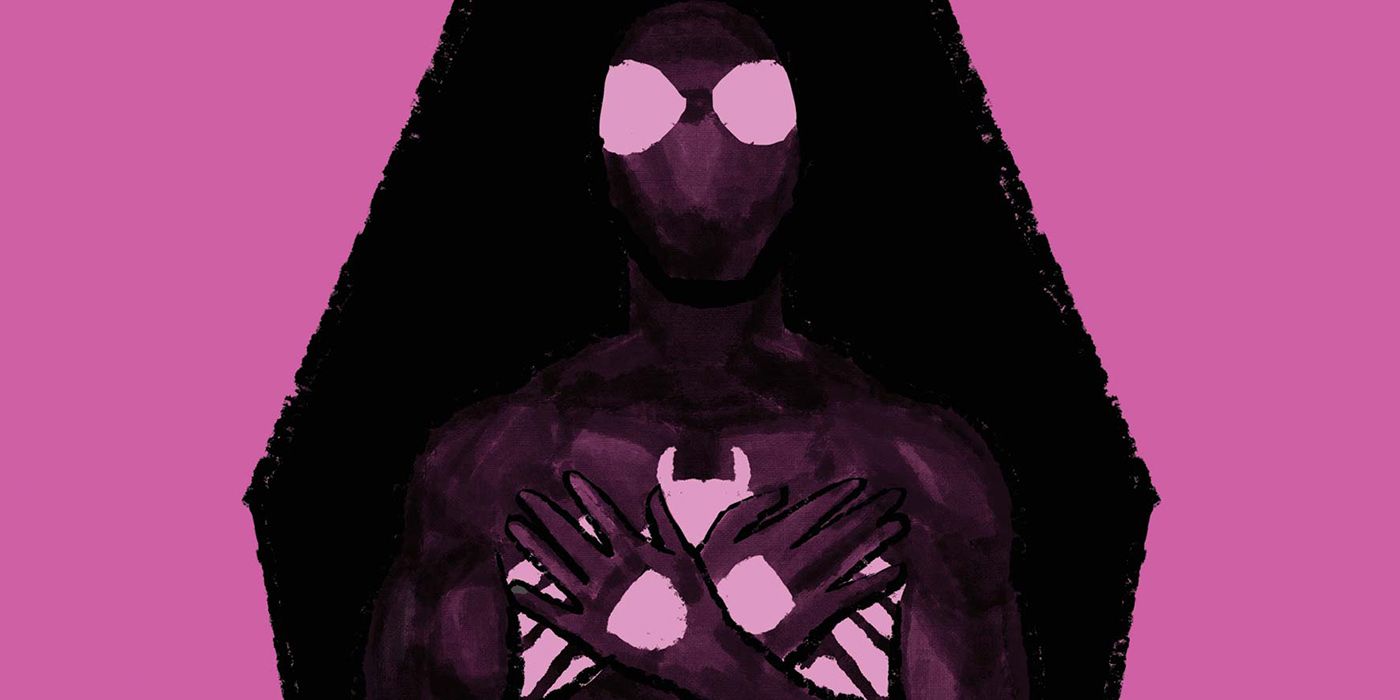 Every cover for the six-issue Spider-Man: Life Story miniseries is beautiful, but the cover art for issue #3 by Chip Zdarsky is especially striking. Life Story follows the life of Spider-Man as if time moved as it does in the real world. Peter's body is aging, and his reflexes are getting slower, so he dons the symbiote in issue #3. This story adapts the legendary "Kraven's Last Hunt" arc.
RELATED: The 6 Best Spider-Man Stories Of The Past 60 Years
The simplistic cover depicts a black-suited Spider-Man lying in a coffin, while missiles and a spider descend upon him. The cover is a call back to the memorable image of Spidey crawling out from his grave, referencing real-world events of that decade.
8

Amazing Spider-Man Vol. 1 #798 By Alex Ross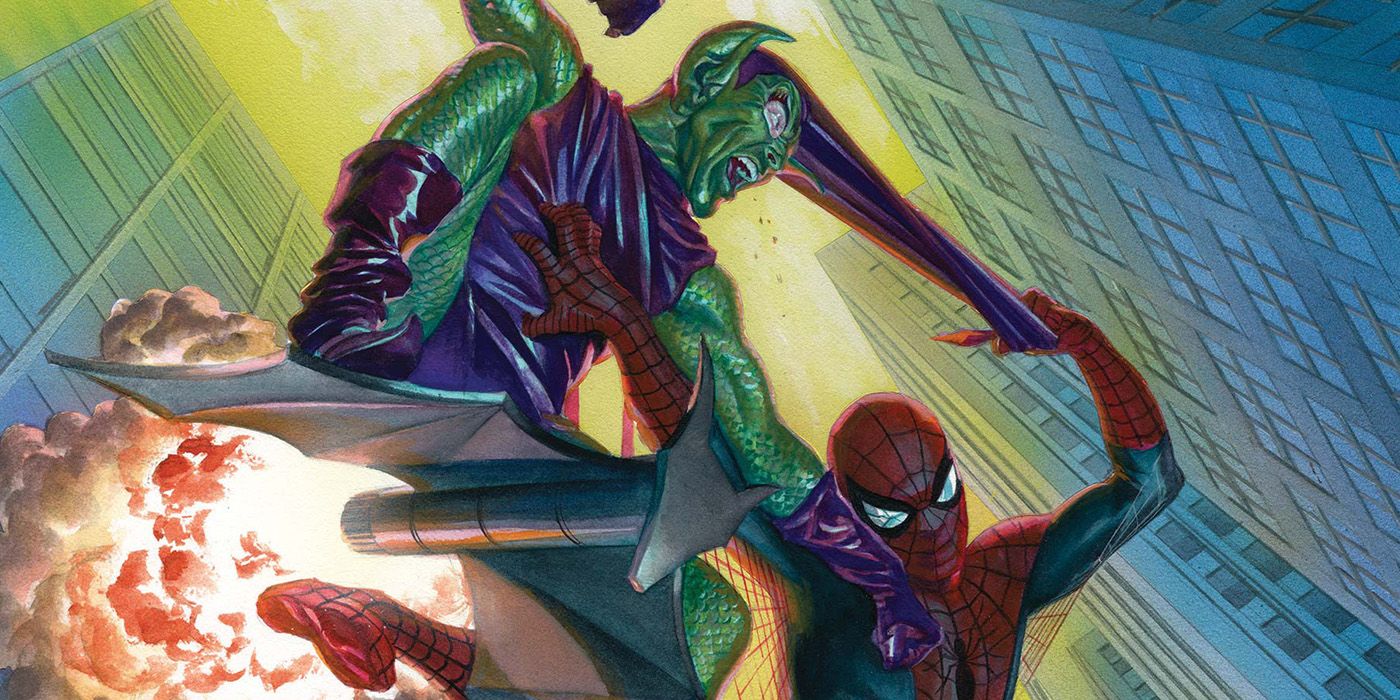 Alex Ross is truly one of the best comic book artists of all time. He's not only illustrated some of the most successful comics, like DC's Kingdom Come, but he's provided beautiful cover art for Amazing Spider-Man and other Marvel titles. During Dan Slott's "Worldwide" Spider-Man era, Ross drew covers for dozens of issues.
One of his greatest covers appeared on ASM #798. Slott's ASM run was coming to a close and Norman Osborn had returned as the Green Goblin. Spidey battled one of his deadliest enemies in the issue and on the cover. Ross's cover depicts a classic showdown between the two foes that could easily be a homage to early Spidey covers drawn by Steve Ditko or John Romita.
7

Amazing Spider-Man Vol. 3 #13 By Olivier Coipel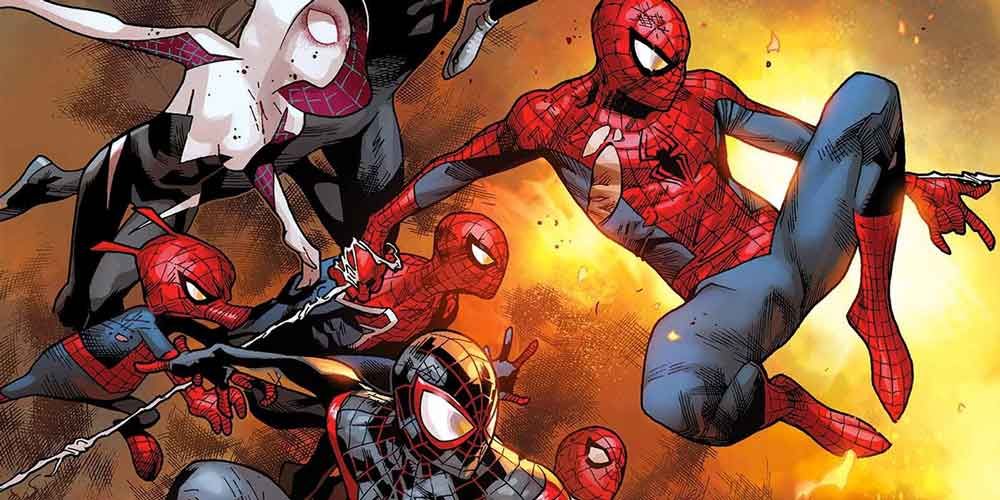 In 2015, Dan Slott led the Spidey offices with the launch of the "Spider-Verse" crossover event. "Spider-Verse" was told across half a dozen Spider-books like ASM, Spider-Woman, and Edge of Spider-Verse. The covers for this crossover event were beautiful, depicting dozens of variant Spider-Men and Women from alternate universes, and Olivier Coipel's cover for ASM #13 was no exception.
Bruised and bloodied, Peter Parker leads a team of Spider-People into battle on a dynamic, exciting cover. "Spider-Verse" is an arc every Spider-Man fan should read. The story is a fun, wild ride that includes just about every iteration of Spidey from comics and beyond.
6

Amazing Spider-Man Vol. 1 #800 By Alex Ross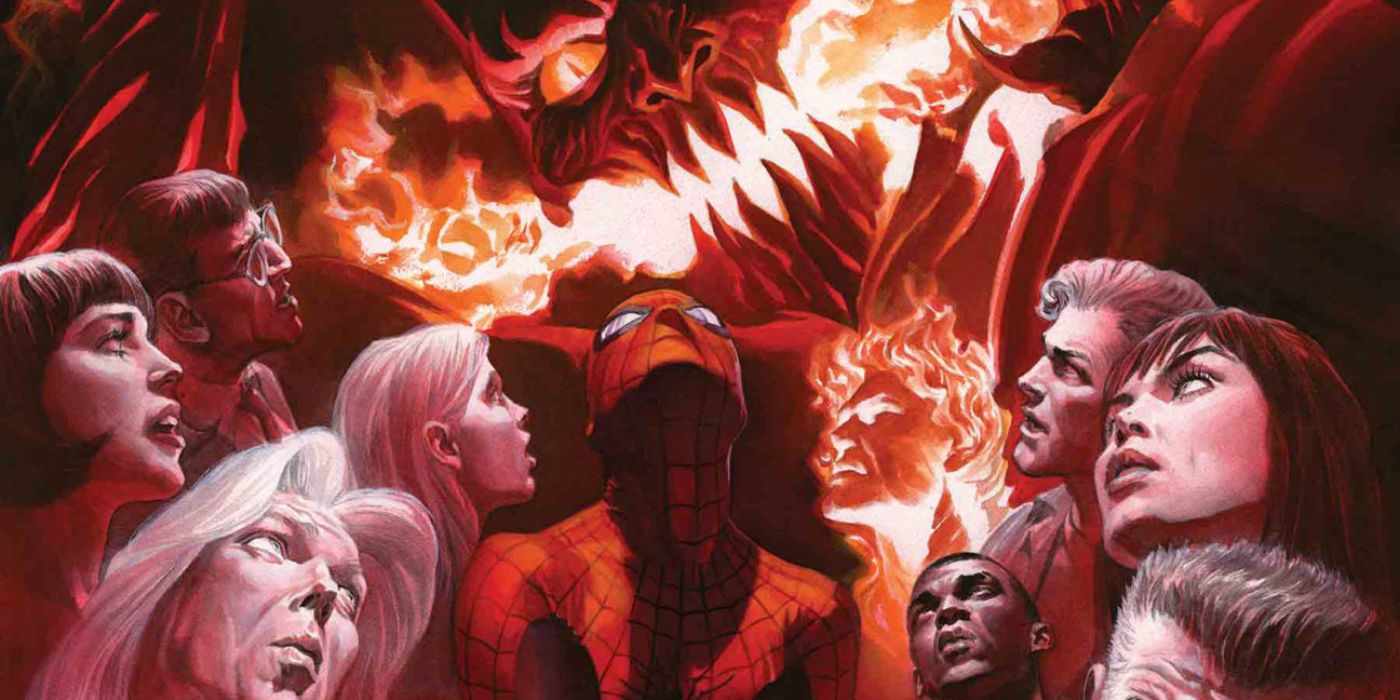 Alex Ross provided covers for just about every issue of Amazing Spider-Man's fourth volume. Dan Slott's legendary run neared its conclusion in ASM #800 with another beautifully painted cover by Ross. The cover is reminiscent of Silver Age Spider-Man covers like "Turning Point." Spidey is overshadowed by the villainous Red Goblin while floating heads of his friends and family look on in horror.
ASM #800 is an action-packed issue featuring an epic showdown with the Red Goblin, a powerful fusion of Norman Osborn and Carnage. Everything about this issue, from the script, to the interior art, to the cover by Ross, ends Slott's run on a high note.
5

Amazing Spider-Man Vol. 3 #1 By Humberto Ramos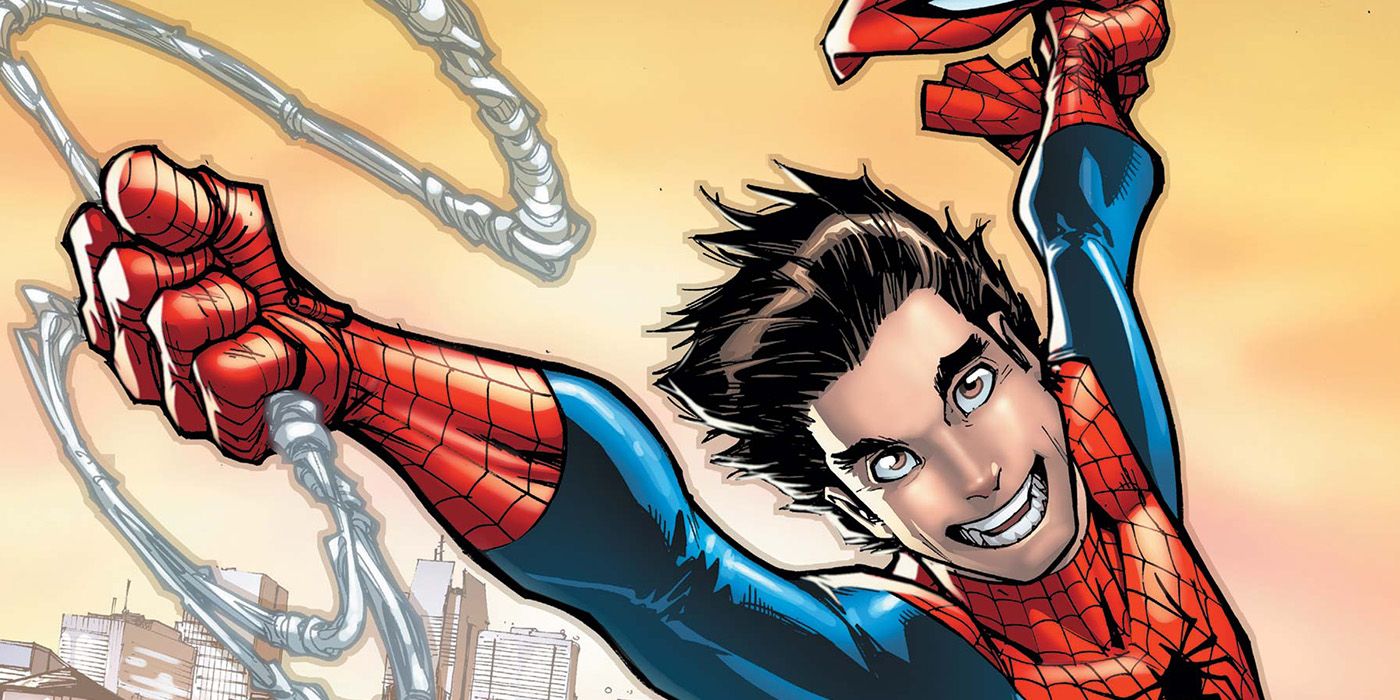 Peter Parker's "death" in the "Dying Wish" arc was very heartbreaking, especially since Doc Ock was left to run around in his body. Thankfully, Octavius learned the lessons of power and responsibility, and Peter fought his way back to the surface of his mind. The Superior Spider-Man era lasted for several years, and while it was an enjoyable time, fans were excited for Peter's eventual return.
RELATED: The 5 Best Spider-Man Clones (& 5 Worst)
The excitement the fans had was captured by Humberto Ramos when he designed the cover for Amazing Spider-Man Vol. 3 #1. Peter Parker is back and happier than ever. Ramos always presents Spider-Man in energetic, exaggerated poses and his rendition of Peter on this cover is perfect.
4

Miles Morales: Spider-Man #1 By Brian Stelfreeze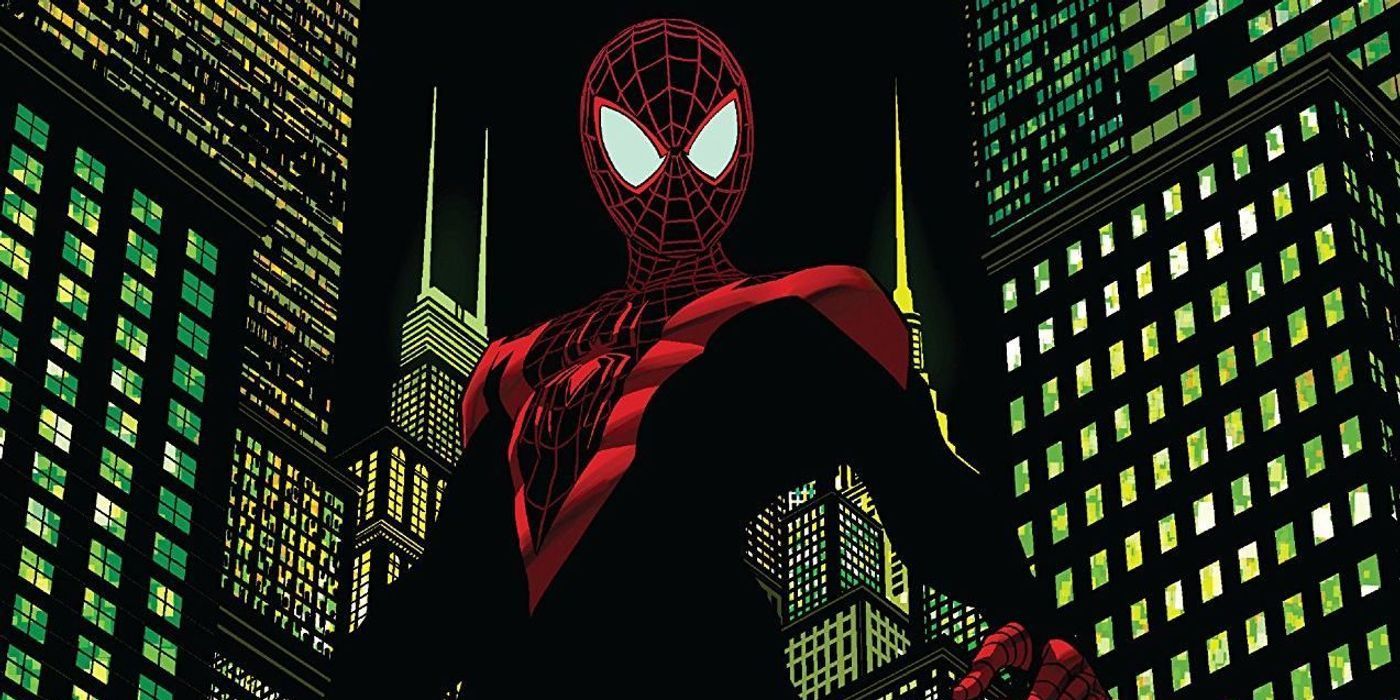 Miles Morales: Spider-Man #1, released in December 2018, promised a new era for the character and the series. Written by Saladin Ahmed and illustrated by Javier Garron, the comic delivered. Miles is Spider-Man, and he proves that more than one person can use the Spidey title — leading some fan to root for Miles as the new Spidey successor over Ben Reilly.
Illustrated by Brian Stelfreeze, the cover is stunning and striking with a silhouetted Miles illuminated by a collection of lit city windows behind him, with the red of his suit overly accentuated. Despite the clutter of building lights, the cover design is both simple and memorable.
3

Superior Spider-Man Vol. 1 #1 By Ryan Stegman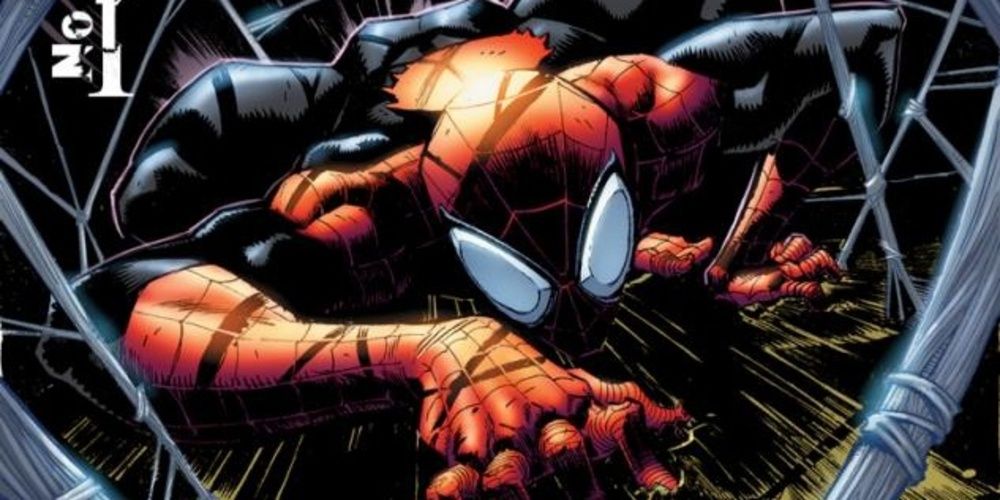 The launch of the Superior Spider-Man series marked a new era for Spider-Man comics. This new "Superior" era lasted far longer than readers expected. Some fans believed Doc Ock would remain in Peter's body for a few issues at most, but Otto ran the main Spider-Man title for years.
Superior Spider-Man was bold, inventive, and incredibly enjoyable. When the series launched, artist Ryan Stegman provided interior and cover art. His covers were striking, with Spidey often depicted in silhouettes. SSM #1 was especially memorable, as an Otto-controlled Spidey crawled menacingly toward the readers.
2

Amazing Spider-Man Vol. 5 #55 By Patrick Gleason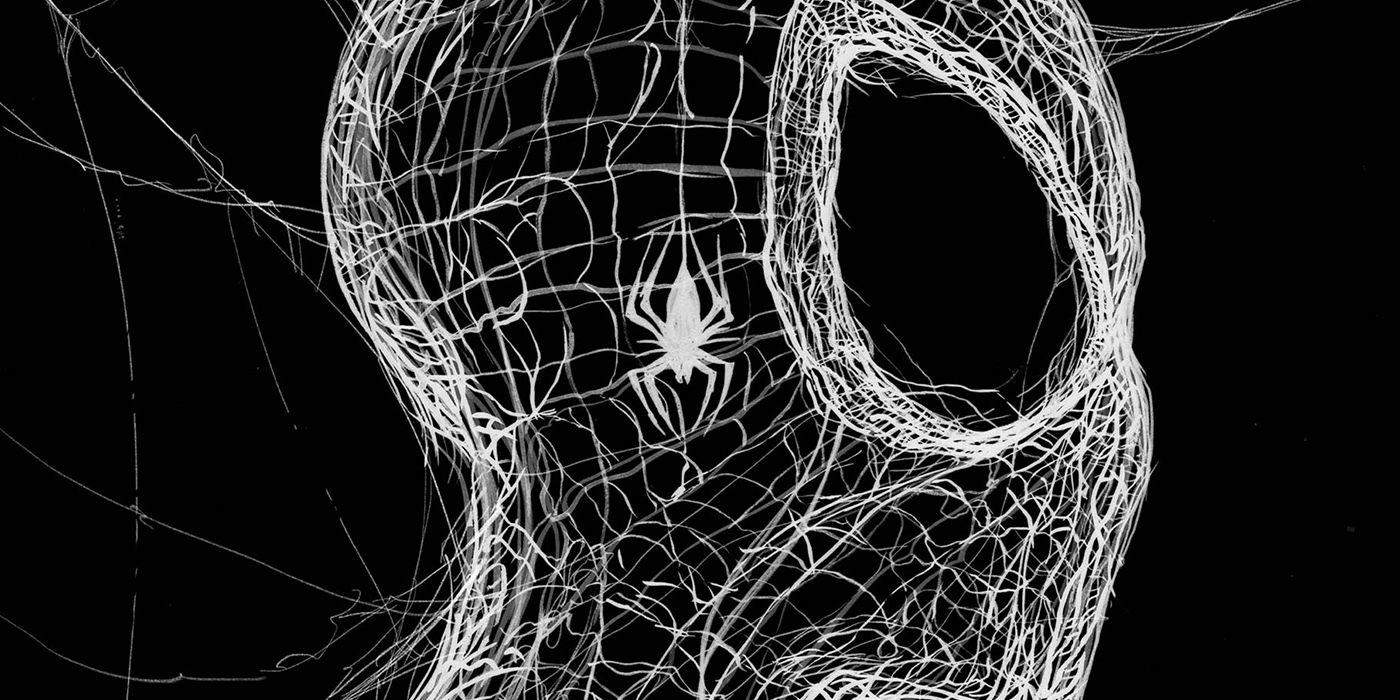 The cover to ASM #55 is one of the most visually striking Spider-Man covers of all time. Patrick Gleason, famous for his work on DC Comics like Superman and Green Lantern Corps, hopped across to Marvel Comics and joined Nick Spencer's run on Amazing Spider-Man.
RELATED: 5 Ways Nick Spencer's Spider-Man Run Was Great (& 5 Ways It Wasn't)
Gleason's interior art for the books is stellar, but his cover art may be even better. ASM #55 was the end of the "Last Remains" story arc and Gleason delivered a gorgeous, yet terrifying, cover. Spider-Man's mask is constructed of thousands of spider web strands in an image that is as haunting as it is stunning.
1

Amazing Spider-Man Vol. 1 #700 By Mr. Garcin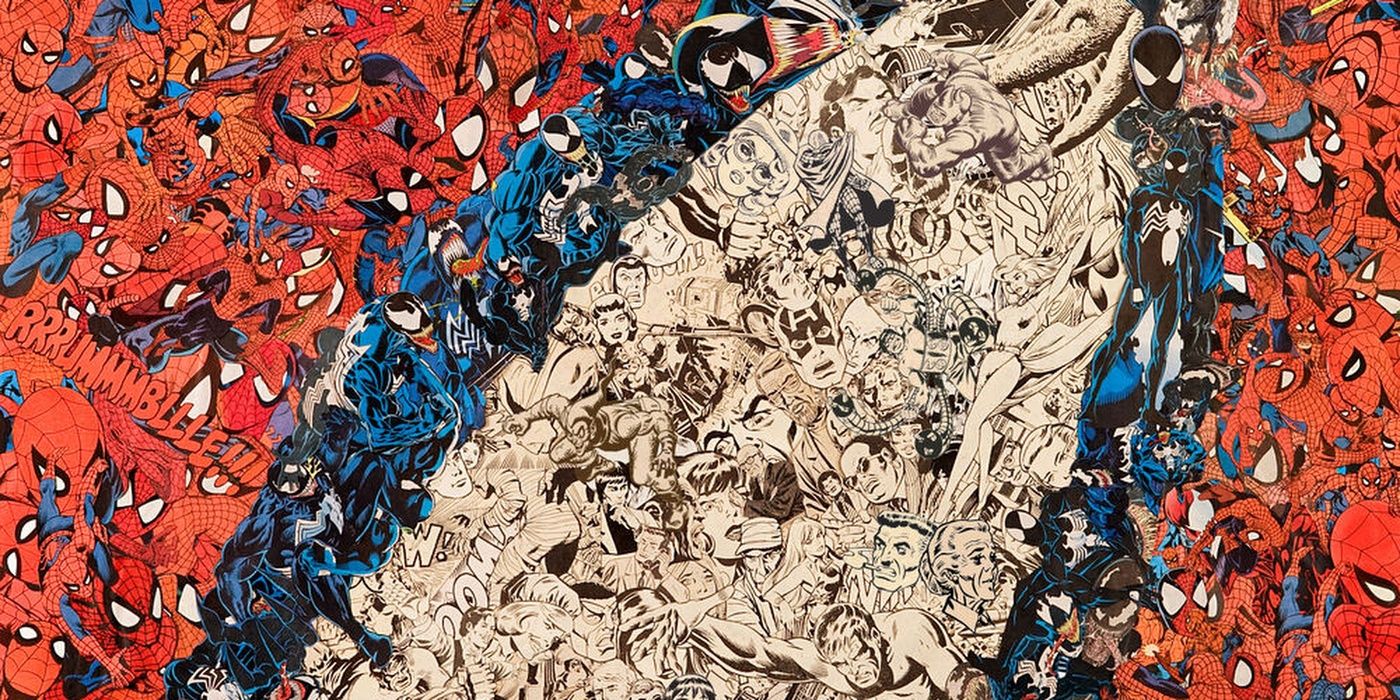 Artist Mr. Garcin is known for his incredible collages and the art he created for ASM #700 may be one of his best pieces. It's surely one of the most appealing Spider-Man comic covers of all time. The cover is one that readers can stare at for hours, picking out all the different Spider-Man poses drawn over 50 years.
The cover art matches the story well. ASM #700 was the end of an era, replaced by Doctor Octopus's "Superior" era. This issue and the entire "Dying Wish" storyline were one of Dan Slott's greatest contributions to Amazing Spider-Man. The story inside was emotional and heartbreaking while the cover sparked nostalgia.
10 Harsh Realities Of Reading Old Spider-Man Comics
Read Next
About The Author